On-site Hard Drive Shredding Is Coming To You!
Did you know that many computer users – home and businesses – don't know that they should destroy their hard drives, much less how to actually do it. In fact, statistics suggest that more than 50% of businesses don't enlist professionals that can guarantee the proper and complete destruction of hard drives. That doesn't mean that people don't try, though. One of the more popular approaches, for example, is to literally put a hammer to it, thinking that it will do the trick. But guess what – it doesn't. Neither does a simple practice of deleting files off of your computer or device.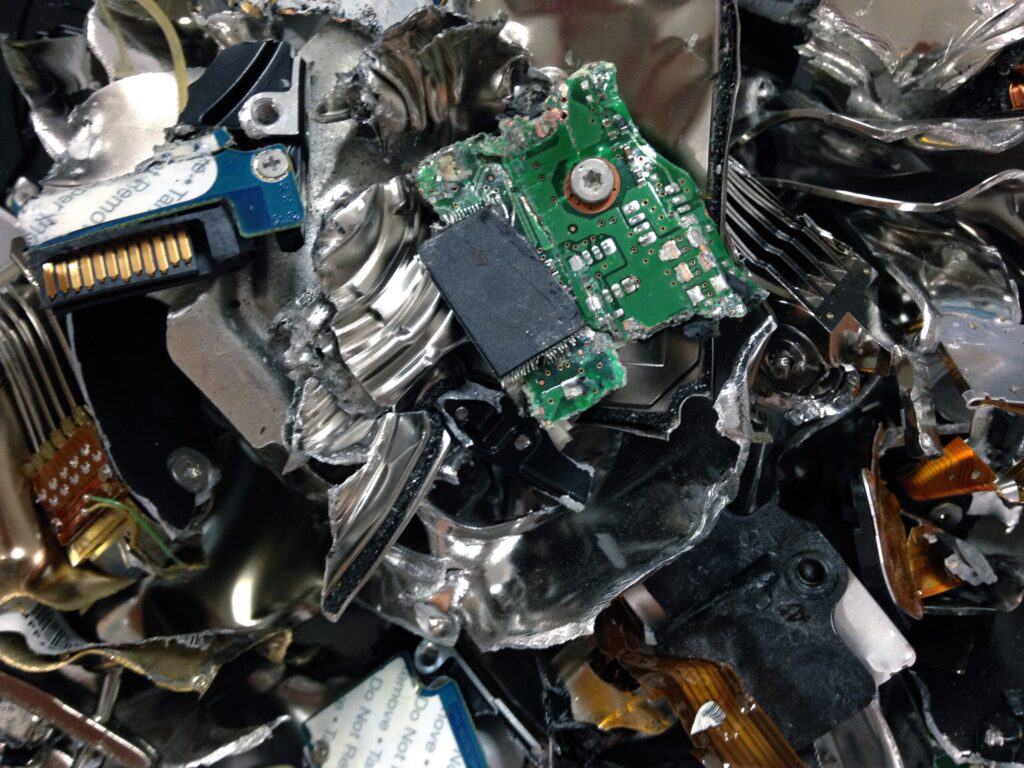 Recently, we've received an influx of requests to provide physical hard drive destruction on-site, where IT, human resources (HR), or other designated representatives can watch it. Beyond those responsible for HIPPA compliance, a wide variety of industries are showing strong interest in the convenience and assurance of a hard drive shredder at their location.
For many schools, businesses, and towns, we are routinely scheduled for their free pick-ups of E-Waste, and we enable fundraising events for clubs and organizations, also done free of charge to them. As more individuals are able to pull their own hard drives, we have noticed more inquiries about the data destruction process. As a result, hard drive drop-offs and mail-ins to our facility have increased. (You can find instructions for the process and how to obtain the certificate of complete data destruction on our website.)
Free Certificate of Electronic Data Destruction 
We offer a free certificate of electronic data destruction for home owners as well as businesses. We also offer the option to pick up the hard drive at no cost; it's frequently done at the same time we are collecting other materials for E-Waste Recycling. (Other companies do pick-up hard drives at nominal cost.)
At present, physical hard drive destruction is done at our facility and the shredding process can be viewed with a scheduled visit. We are, however, excited to be launching an on-site shredding protocol, allowing us to bring the process directly to our customers' business. This will allow us to provide secure, supervised shredding for businesses, hospitals, and other organizations with large amounts of sensitive data on their hard drives. Click here for further information and to add your organization to the list.